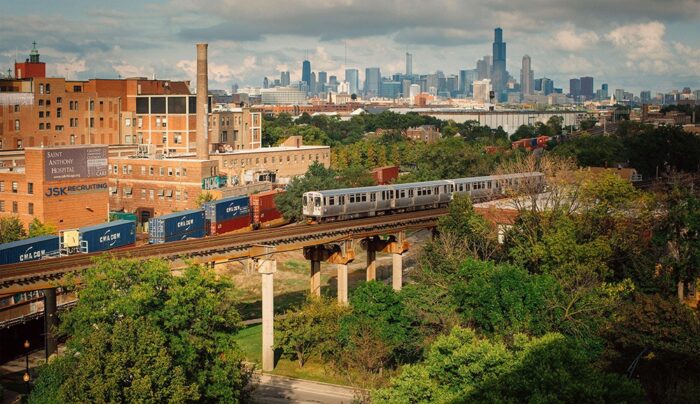 Three Important Facts About Manufacturing in Chicago
Wondering about manufacturing in Chicago? Then check out some of these important facts associated with manufacturing locations in the area.
Did you know that Chicago is home to the second-highest number of manufacturers in the US? It also boasts the second-highest number of people employed in manufacturing.
With so much going on in this bustling hub, it's easy to get overwhelmed with information. But if you're in the manufacturing industry, you can't afford NOT to know about Chicago!
Keep reading for the three top things you should know about manufacturing in Chicago.
1. Chicago: Home Of Famous Brands
If you are a manufacturing business based in Chicago, then you are in a world-famous company.
For food and beverage, Chicago boasts Quaker Oats, Hillshire, and Conagra. Chicago is also the home base of Siemens Building Technologies, as well as a Siemens software research and development center.
One of the best manufacturing companies in Chicago is Ford Motor Company. Chicago Assembly, their oldest-running manufacturing plant, is still operating on Torrence Avenue to this day.
2. Chicago: A Hub Of Trade
So why is Chicago such a popular location for manufacturers? One reason is that it has two unique transportation advantages.
The first is rail: six of the seven Class I railroads meet in Chicago. Class I railroads are US lines that make over $500 million a year. Chicago is the only location in the US where all six are able to meet and exchange goods with each other.
The second transportation advantage in Chicago is air. Its O'Hare International Airport is ranked the second most valuable port in the nation, just behind LA.
O'Hare even thrived and grew during the Covid Pandemic. In contrast, most other ports of the US, both sea and air, suffered trade declines during Covid.
You can find many useful tips regarding where to situate a manufacturing business in Chicago, based on these advantages and more.
3. Chicago Sparks Innovation
Chicago has become the home base of over 400 startups since 2010. Some startups are in technology, like Fyllo and LogicGate, which deal in business software. Another tech startup is Clearcover, which is a digital car insurance platform.
One famous Chicago startup is Cameo. Founded in 2017, Cameo allows you to buy personal video messages from famous celebrities.
Clothing manufacturing in Chicago also shines with ingenuity. One such innovative company is Threadless, which allows online artists to create designs for their shirts and textiles.
Over 117 startups in Chicago use advanced manufacturing. The total amount of funding Chicago startups have received is $1.2 billion, which is three times the average amount for any city in the world. They also have a total combined value of $21 billion, which is twice the average for other cities' startups.
Manufacturing In Chicago: All Systems Go
Manufacturing in Chicago is thriving, even during the pandemic. This is due to an incredible combination of trade assets, innovation, and credibility.
What does this mean for you? That Chicago is full of fantastic potential employees, both college-educated professionals and hardworking individuals with real-world experience.
To cash in on Chicago's great candidate pool, contact us today and let us help you with the candidate selection process!