JSK RECRUITING - THE RIGHT FIT. Every time.
We take the sourcing process a step further than most manufacturing recruiting agencies…
Chicago Manufacturing Management Careers
Why Now is the Right Time for a Chicago Manufacturing Career
If you're looking for a career with high earning potential and many opportunities for growth and advancement, a Chicago manufacturing management career could be right for you. Many professionals find it to be a rewarding career path, since it plays such an important role in the economy. Another benefit of manufacturing careers is high job security because these roles will always be in demand.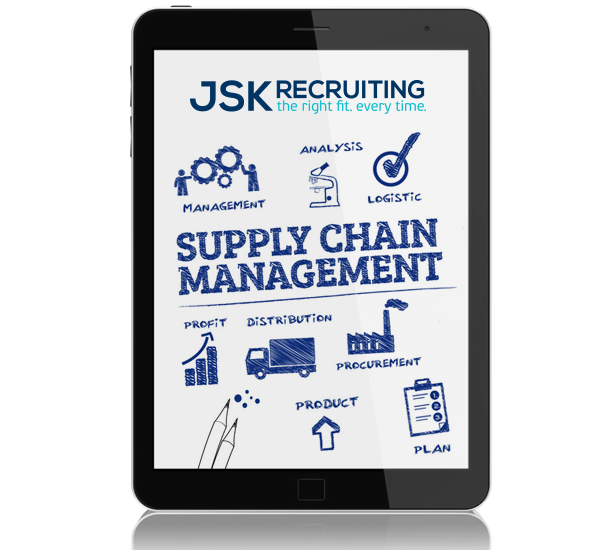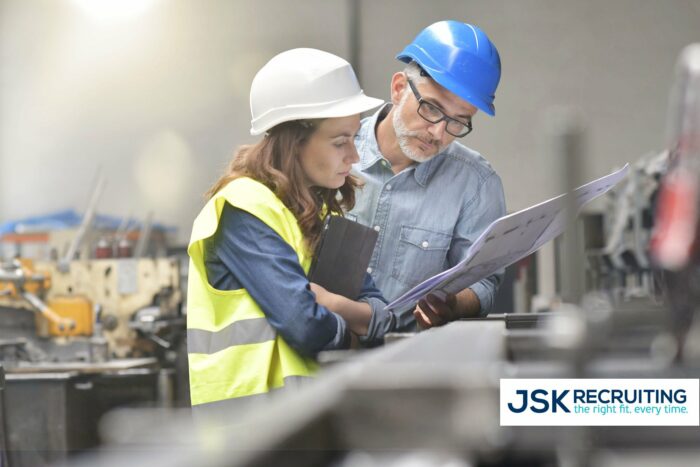 Job Descriptions for Management Jobs in Chicago
A Manufacturing Manager / Operations Manager / Plant Manager's  main role is overseeing the everyday production process in a factory or plant. This often includes supervising employees, monitoring production schedules, streamlining processes using lean or six-sigma methodologies, and performing quality control measures. People in these positions must have knowledge of the production or packaging process in manufacturing and have leadership skills that allow them to manage workers.  
Qualifications for Manufacturing Leadership Jobs
A leadership position in Chicago often requires a BS or BA degree in business, manufacturing, or engineering. Strong communication and organizational skills are also required to be successful, since leading a team of employees will be an important part of the job.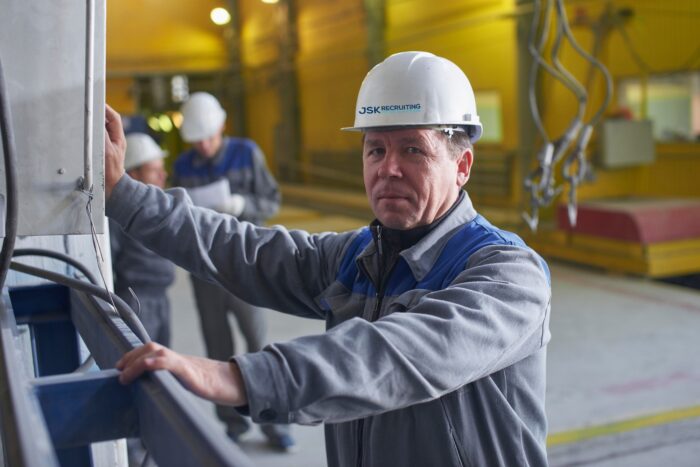 Other Industries We Serve
Besides Chicago manufacturing management jobs, we also help match employers and candidates in the following supply chain, maintenance, distribution, logistics, engineering and manufacturing fields.
Find out more about how JSK Recruiting can pair you with the right industry.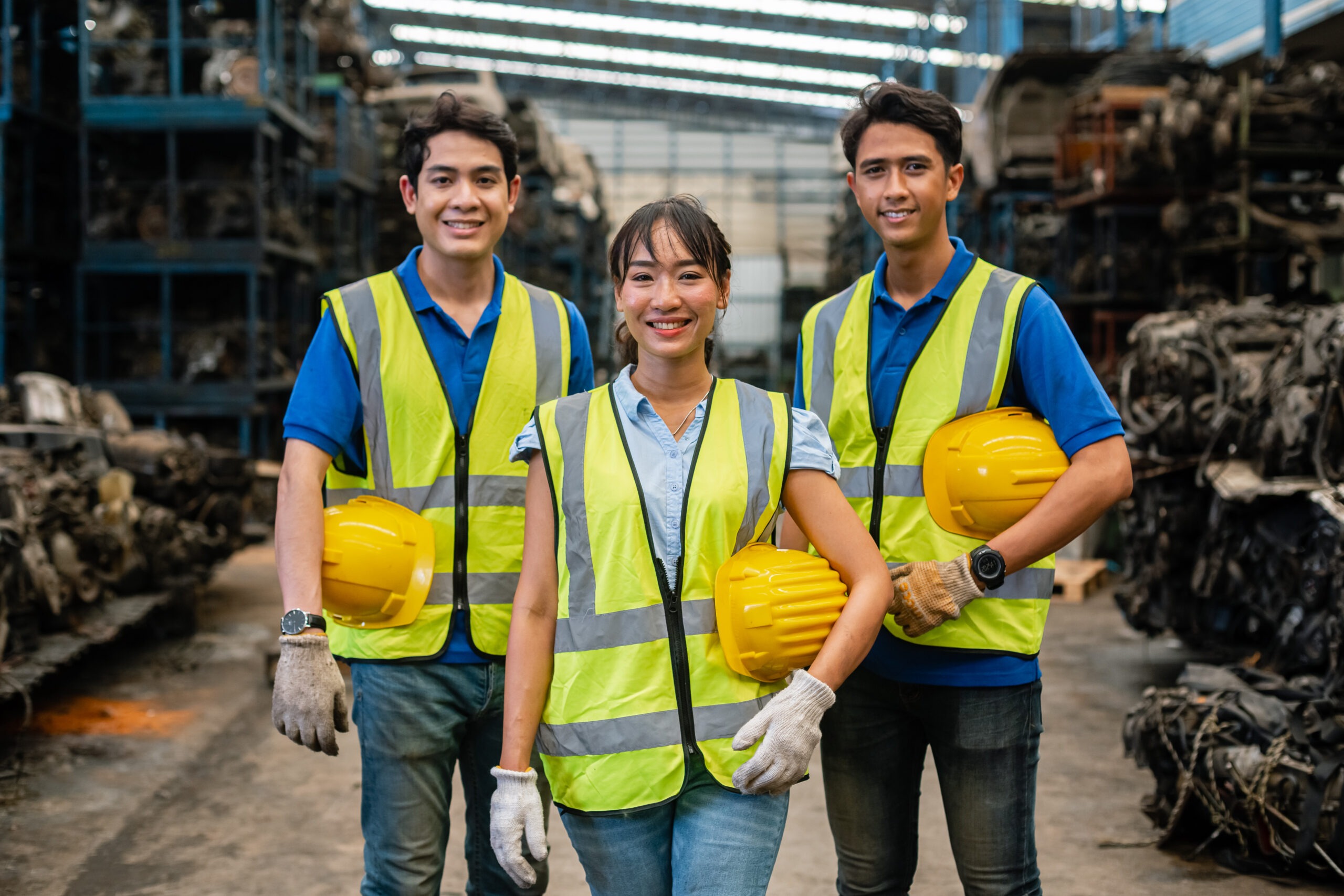 Supply Chain Professionals
Supply chain professionals play an important role in the global economy. This industry has changed significantly in the last several years thanks to new technology and innovation. Salaries are often great, with the average entry level salary being $70,000. Some examples of job titles JSK Recruiting is regularly looking for include  Planners, Analysts, Supervisors, Managers, and Directors in the fields of demand, forecasting, scheduling, inventory, and supply chain.
Some of the tasks supply chain professionals might be responsible for include: 
Analyzing data from capacity planning, scheduling, and shipping to finding bottlenecks and other issues

Maintaining supply chain inventory and records

Finding cost-effective solutions for processes in the supply chain

Working with other departments and partners to resolve issues as they come up

Ensuring supply chain processes meet legal requirements and standards
Purchasing Professionals
Sometimes called procurement professionals, purchasing professionals do more than just buy goods and services for their business. They do so in a way that produces the most value for the company at the lowest risk. In order to do this, they must understand the needs of the organization and the supply chain, identify, source and vet providers, and negotiate pricing. Purchasing is another great career path for those looking to make a good income, since many purchasing professionals make a minimum of $70,000 per year. JSK Recruiting is often looking for Buyers, Analysts, Supervisors, Managers, and Directors to work in buying, sourcing, and purchasing.
Some responsibilities of purchasing professionals include:
Reviewing the quality, reliability, and spend-trends of existing suppliers

Recommending and making decisions on new suppliers

Negotiating with suppliers

Building and managing supplier relationships

Identifying ways to save money in procurement
Manufacturing Professionals
The manufacturing industry is one of the most important sectors of the US and global economy. There's an incredible opportunity for career growth for those who work in manufacturing. Many positions can expect to pay more than $100,000 per year, with an even higher salary as you gain more experience. A few positions we often hire for include Supervisors, Managers, Superintendents, and Directors in the areas of plant, manufacturing, shift, sanitation, production, and operations.
A few examples of duties and responsibilities for manufacturing professionals include:
Developing plans to help operations run smoothly

Run Continuous improvement projects using lean or six-sigma methodologies 

Creating and managing budgets

Collecting and reviewing data to reduce inefficiencies and waste

Implementing OSHA compliance programs for the facility
Maintenance Professionals
Maintenance professionals are extremely important in keeping any manufacturing company up and running. Many manufacturing maintenance professionals can expect to make at least $30 per hour or with overtime $75,000 per year, however, salaries can increase to nearly $150,000 with more experience. A few positions we are often looking to fill for Chicago companies include Supervisors, Managers, Engineers, and Mechanics or Technicians. 
Some responsibilities of manufacturing maintenance professionals include:
Providing mechanical and/or electrical services on any and all kinds of machines and equipment

Repair, troubleshoot and maintain all sorts of high-speed processing and packaging equipment.   

Read blueprints and Electrical Schematics

Work on conveyors, gearboxes, valves, sprockets, motors, hydraulics, pneumatics, pumps, PLCs, VFDs, ACDC and related equipment

Troubleshooting machines' electrical systems up to 480 volts

Conducting inspections on equipment
Distribution Professionals
Distribution is a vital part of the supply chain. Professionals in this industry connect manufacturing companies with other manufacturers, contractors, retailers, and even consumers. The typical salary for those starting out is at least $65,000 and can go all the way up to $250,000 for Directors. We are often looking for Supervisors, Analysts, Managers, and Directors in transportation, distribution, operations, warehousing, and logistics.
Some responsibilities distribution professionals may have include:
Coordinating with vendors and suppliers to ensure that orders are delivered on time

Scheduling deliveries of products to retail outlets and/or customer warehouses

Consulting with customers regarding product selection and shipment scheduling

Identifying market trends to determine which products are likely to be successful in the future
LET'S GET STARTED
To learn more about how we can help you, reach out to us today. You can expect a fast response from a knowledgeable recruiting specialist.