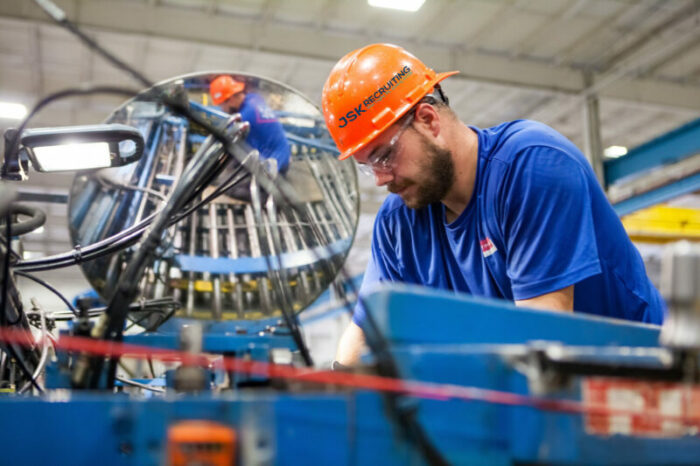 Top Three Jobs in Manufacturing That Offer the Best Salaries
If you're looking for jobs in manufacturing, you might want to consider those that offer the best pay. Read about them in this brief analysis.
The job market is booming, with over 11 million vacancies in a range of sectors.
And the manufacturing sector is no exception, with companies recruiting fast to meet their needs. And with a high demand for well-trained staff, wages in many sectors are rising too.
Stick with us as we take you through a quick rundown on the most highly paid US jobs in manufacturing.
1. Continuous Improvement Manager
The continuous improvement manager is a vital role within the manufacturing industry. A good continuous improvement manager can be worth their weight in gold.
These seasoned professionals are responsible for ensuring their organization maintains strong performance levels. They've got skills in leadership, management, analysis, project design, and more. They use their abilities to streamline processes and look for other ways to increase production.
The average salary for this role is somewhere between $120,000 and $190,000. It's a wise move to invest well in your continuous improvement manager. After all, they have the potential to maximize revenue for your business in the long run.
2. Plant Manager
Just like any other field, managers are likely to be the highest-paid employees in a given industry. And the high wages for plant managers are well deserved. These expert employees bring a range of important skills to the workplace, keeping the whole business running smoothly.
A plant manager oversees the whole production process. They'll take care of budgets, schedules, shipping, and other crucial day-to-day aspects of your business.
A plant manager's expected salary depends on the specific field of manufacturing you're in, as well as the qualifications and experience of the manager. This role's salary might come in anywhere between $100,000 and $180,000. It's important to ensure you're getting a quality candidate for this role since it's one of the best-paying manufacturing jobs.
3. Mechanical Engineer
These highly-trained professionals hold some of the most important manufacturing jobs around. Mechanical engineers are crucial to the design, development, and execution of product manufacture.
A senior mechanical engineer requires a master of science degree in engineering. They'll also need industry-specific certifications. Mechanical engineers take on regular training courses to ensure they're up to date with the latest technology.
Considering all that training and experience, it's no wonder that mechanical engineers are so highly paid. Salaries for this position start at around $90,000 but can run a little higher for candidates with additional skills or specialties.
Get Help When Recruiting for Jobs in Manufacturing
The world of manufacturing holds a lot of challenges. But you can take the stress out of recruiting for jobs in manufacturing by working with an experienced recruitment company. This will help you save time, improve efficiency, and ensure you're getting the best value for money out of your employees.
Looking for top-quality recruits for your manufacturing business? Contact JSK Recruiting today for all your personnel needs. We've got the experience and resources to help you recruit staff to take your business to the next level.