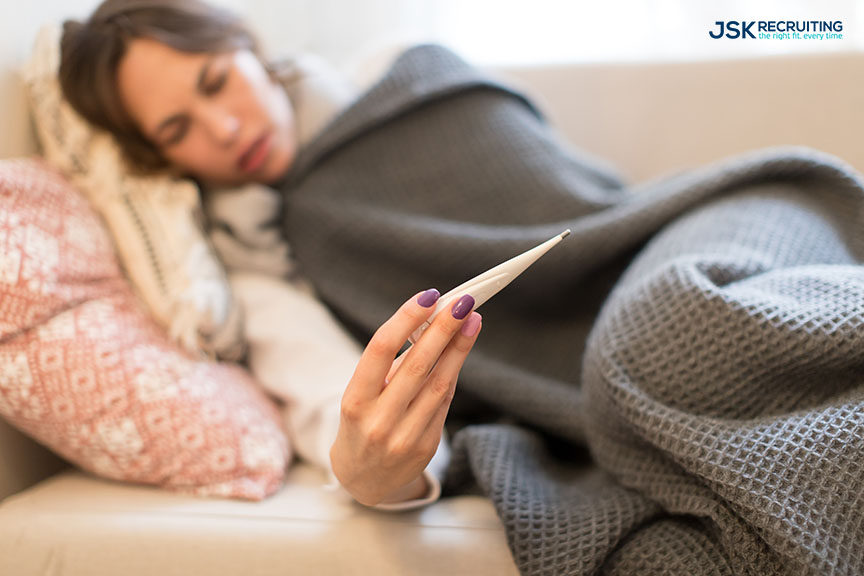 This Is How COVID Changed Sick Leave Policy at Companies
Sick leave policies have morphed and changed throughout the pandemic. Learn how COVID changed sick leave policy at companies here.
The COVID-19 pandemic altered the way people live and work. Most companies adopted a remote or hybrid home/office approach for office employees. And all companies took measures to protect the health of employees better.
This required many new policies to be created or adapted, including the company's sick leave policy. With so many employees now working from home, how has sick leave changed? Read on and learn how paid sick leave has been affected by the coronavirus and how COVID-19 ill leave should be handled.
Are Sick Days Still a Thing?
With so many employees working from home, the concept of not coming to work because of illness has changed. Many employees who felt sick continued to work from home during their illness. 25% of U.S. companies adopted more generous sick leave policies during the pandemic, but sick employees often continued to work, albeit at a relaxed pace while ill.
This paradigm shift has forced companies to rethink how to allocate sick leave and how to monitor it.
COVID-19 Sick Leave Policy
Another of the many sick leave policy changes companies face are related to people infected with the coronavirus. When an employee is infected, or when a family member is infected, they need to have time to quarantine and recover. Many states passed laws that required employers to provide paid time off for any employee who contracts the coronavirus or who needs time to care for an infected family member.
In Colorado, for example, employers are required to provide two weeks of paid time off related to coronavirus-related illnesses.
What About Federal Laws?
The Families First Coronavirus Response Act (FFCRA) required employers to provide eligible employees with two weeks paid sick and expanded family and medical leave in cases related to COVID-19. That provision expired on December 31, 2020, and there are currently no federal laws requiring paid time off.
Each state has the authority to enact paid time off laws. Check with your local labor offices to ensure your policies are compliant.
Creating a New Work/Life Balance
After many months of remote work, some employees are returning to the office. But the shift in their work/life schedule while working from home can create challenges as they transition. Some companies are experimenting with a hybrid model that allows employees to continue working from home one or more days per week.
One of the lessons learned from the past 18 months is remote work can empower employees to be more productive and happier with their work/life balance.
Adapt With the Changing Workforce
Employers should be willing to adapt their sick leave policy to accommodate work from home employees and other remote workers. The shift toward remote work has made it necessary to consider sick leave policy changes to ensure workers are taking time off while ill, even if they are working from home. Even though federal sick leave policy changes related to COVID-19 have expired, it's essential to check with your state labor offices to see if there are specific requirements your business should follow.
To learn more about employee work policies and how to create a better work/life balance for your team, contact us today.