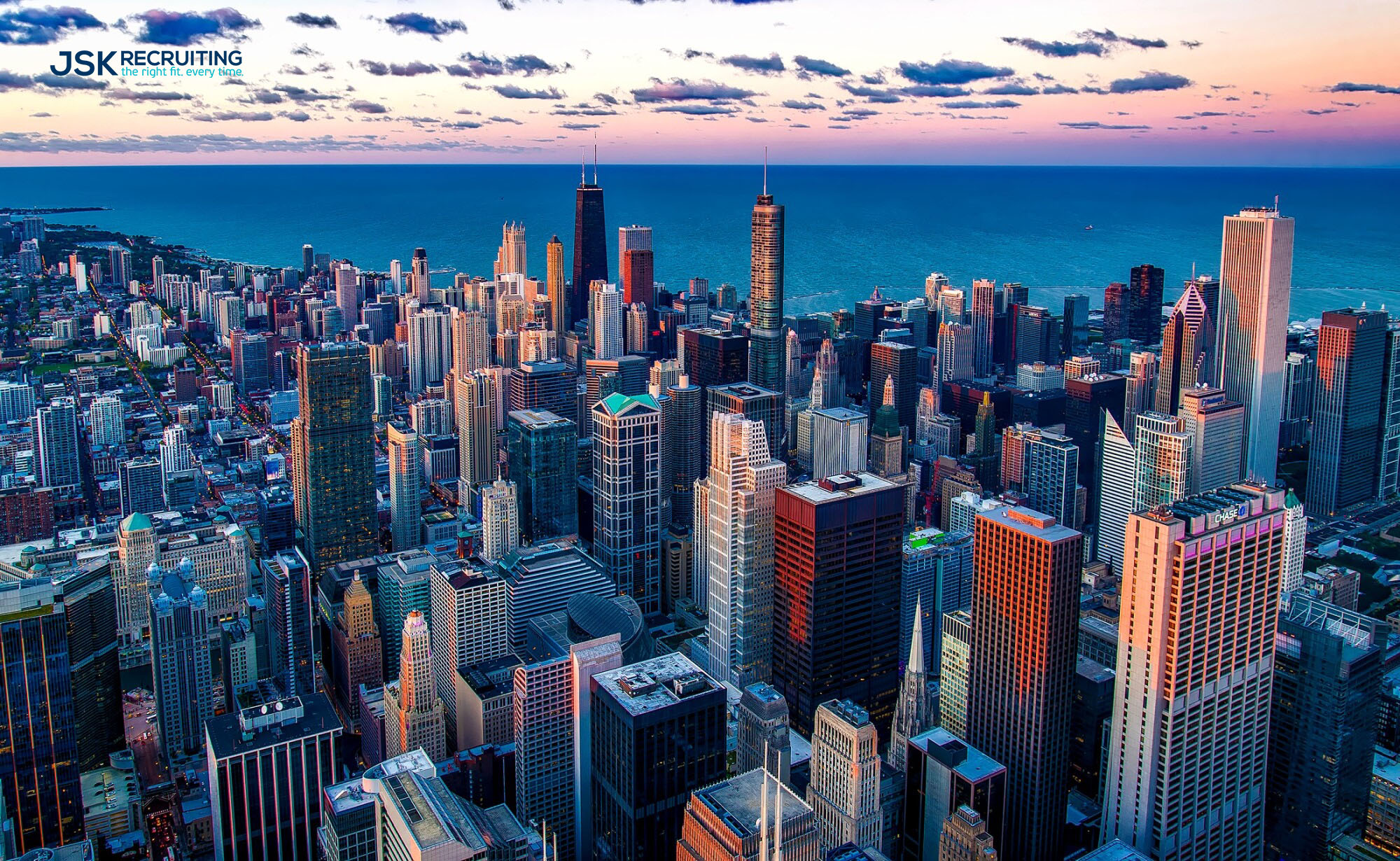 The Top 5 Cities For Manufacturing Jobs in 2021
If you are looking into getting a job in the manufacturing industry, then you need to be in the right place. Here are the top 5 cities for manufacturing jobs.
Many US manufacturing jobs have been lost over the past few decades due to automation. However, more than 875,000 new manufacturing jobs have been added since April 2020.
Not everything can be automated, though, and there are many industries where skilled workers are needed. The manufacturing industry is very diverse and includes things ranging from automobiles to manufacturing food and beverage products to manufacturing engineering. If you're looking to make a career change and want to resign from your job, now may be the time to do it.
If you know where to look and where manufacturing is booming, there are jobs out there. Here are 5 of the top cities for manufacturing jobs in 2021.
1. Chicago, Illinois
Did you know that Chicago, IL, is the nation's capital for food and beverage manufacturing? Chicago has a history of being the hub for all transportation and as a result food, consumer products, beverage, and other manufacturing companies flocked to Chicago to set up operations.  
Chicago is where large companies such as PepsiCo, Mars, and Ferrero are headquartered.  Also, it is the place where smaller companies have started too; such as SimpleMills, and Vital Proteins.  
2. Grand Rapids, Michigan
The economy in Grand Rapids is booming. From manufacturing to medical services to education, there are jobs aplenty in this west Michigan city, once known as the "Furniture Capital of the World." Today, there are two major office furniture manufacturers in Grand Rapids: Steelcase and Herman Miller.
Other manufacturing companies include GE Aviation, Wolverine, and Bissell. Located an easy drive from Detroit, Chicago, and Lake Michigan, Grand Rapids is situated in a prime location.
3. Reno, Nevada
When you think of Reno, the first thing you think of is probably not manufacturing but casinos. While Reno does have many casinos, they are also home to several different manufacturing companies, including Tesla.
Tesla's electric vehicle battery manufacturing plant has resulted in a huge influx of manufacturing jobs in Reno, making it a multi-billion dollar industry in the city.
4. Wichita, Kansas
Manufacturing is the largest industry in Wichita, accounting for over 20% of the jobs there. Wichita is home to Koch Industries and Cargill, two of the largest privately-held companies in the US.
Koch Industries and Cargill are both headquartered in Wichita and operate large manufacturing plants there. Other employers include Perfekta, White Star Machinery, and several aerospace manufacturing companies, including Tect Aerospace, Lee Aerospace, and Omni Aerospace.
5. Houston, Texas
Houston is a huge city and also a huge hub of manufacturing jobs. Its location on the Texas coast, as well as its size and infrastructure, mean that it is the number two metro area for manufacturing in the US.
Some of its largest manufacturing employers include Toshiba, Frito-Lay, General Electric, Goya Foods, and Emerson.
Manufacturing Jobs Are Out There
While manufacturing jobs may not be as plentiful as they were decades ago, there are still plenty of opportunities if you are looking in the right locations. If you are willing to relocate to one of these top manufacturing cities, you might find many options.
If you are looking for a manufacturing job, check out some of our posted jobs and contact us for more information. We can also assist you with finding opportunities, securing interviews, and supporting you through the onboarding process.
Contact us today to learn more about how we can help you secure your manufacturing career.