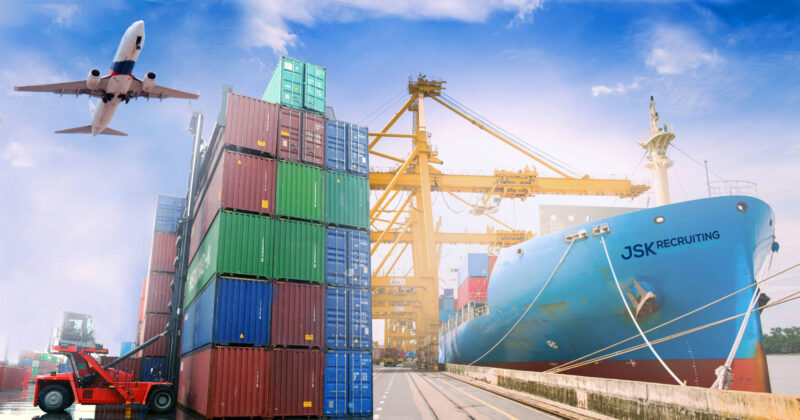 When Will the Supply Chain Return to Normal and Prices Fall?
Are you interested in the economy and how the markets work? This article explains when supply chains will return to normal and prices will fall.
Baker's yeast, toilet paper, and bleach were among the many commodities that quickly became scarce at the start of the Covid-19 Pandemic in 2020. Supply chains faced unexpected demand globally, for good and bad.
Some of these supply chain fluctuations were driven by increased demand while others were solely due to the fact that factory workers simply couldn't work without risking public health.
These changes have caused price inflation. We'll uncover how the pandemic affected supply chains and when they will return to "normal."
The "New" Normal
Many businesses analyzed their supply chains in ways that only a global pandemic would force them to. While the pandemic has made an unfortunate mark on history, the silver lining for many businesses was innovation.
On the flip side, certain businesses have needed to rethink the way they operate just to survive. Past business strategies are no longer applicable. Many small businesses had to shut down during the pandemic.
With less competition, increased demand, and restricted supply chains, prices have increased for most commodities. Consumers are taking notice. "DIY," do-it-yourself was one of the most searched terms of 2020.
Although the future of the pandemic is unclear from the new variant, trends show that supply chain normalcy and price normalcy should take effect in early 2022. Let's uncover how there will be lower prices and increased job supply.
Pandemic Unemployment Benefits to Cease
Almost 60 million people filed for unemployment in the last year. Some people found that they actually make more income on unemployment than at their work. With that said, some have been unmotivated to seek work.
With the extra benefits ending in September 2021, many people will need to find work. Some of these laborers will join supply chains which should aid the supply chain labor shortages.
Local Manufacturing
They say don't put all your eggs in one basket. With Covid, suppliers learned not to put all their manufacturers in one country. Faced with this challenge, some companies have decided to manufacture in the states, surprisingly, due to a cost-saving opportunity.
Certain businesses were able to reduce minimum order quantities, labor costs, and transportation costs by producing locally. These savings result in decreased prices for consumers and increased domestic supply chain labor opportunities.
Insourced Fulfillment
Many brick-and-mortar stores had no choice but to close their doors during the pandemic. For some, that closure was permanent.
Other corporations, like Walmart, saw an opportunity to turn their stores into something new. Some businesses turned their old stores into fulfillment centers. The insourcing of this fulfillment will lead to reduced costs and increased efficiency down the line.
The New Supply Chain
2020 has permanently changed the supply chain. While some prices will remain inflated through 2022- like cars and electronics, many prices are already starting to fall.
This is due to our increased understanding of Covid as well as businesses shifting the way they do business. If you're a business looking to polish your supply chain, contact us today.