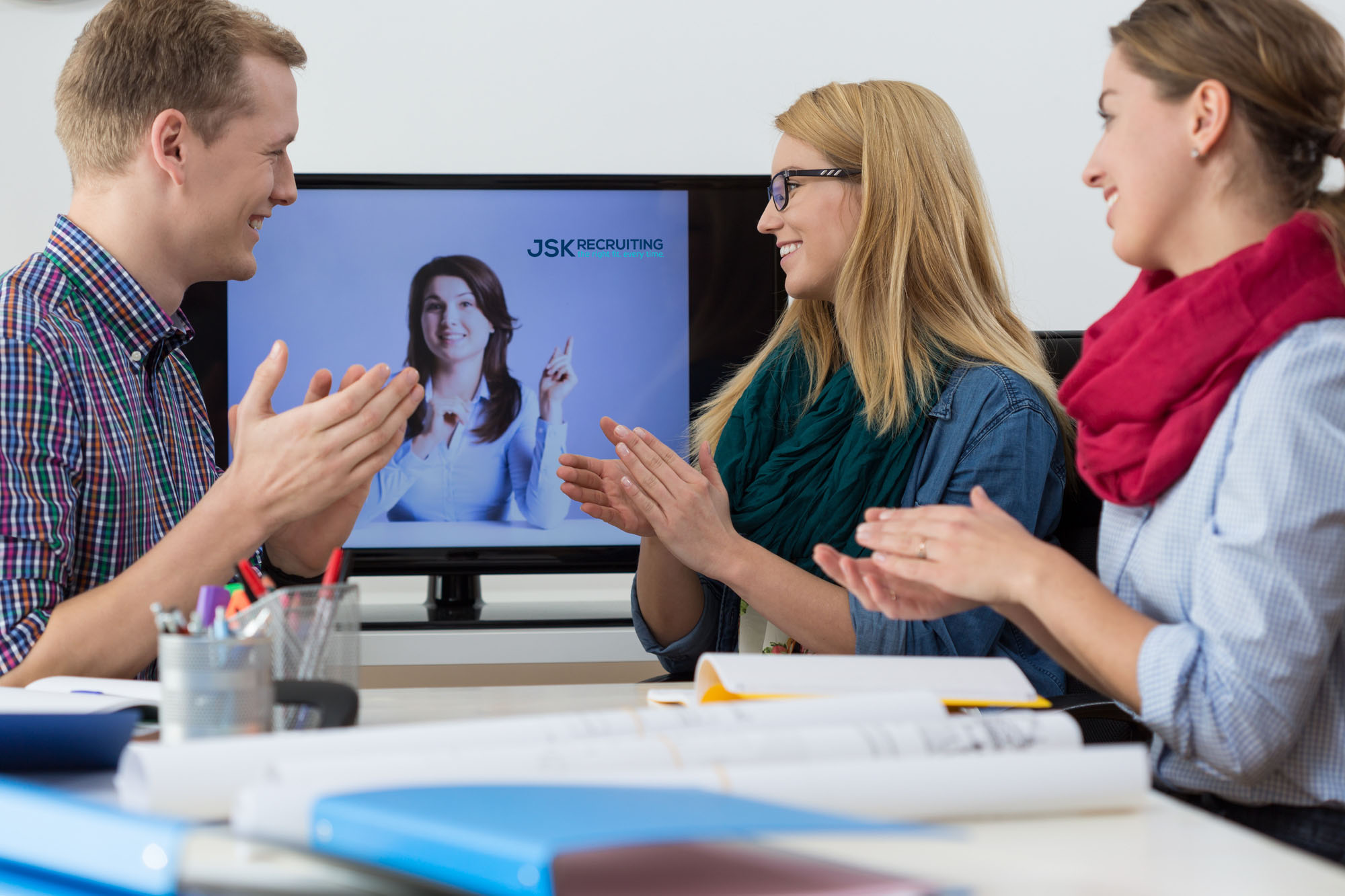 How to Make an Unforgettable First Impression in a Virtual Interview
Interviewing is still part of the hiring process. See how to make an unforgettable first impression during a virtual interview by reading this post.
The average job interview only lasts between 30-40 minutes.
Recently, times have changed, and now the likelihood of participating in an interview online has become much more the norm. Those 30 minutes could seem like an eternity if you are not prepared for an online meeting.
This short guide will give you some virtual interview tips to help you look and feel your best online and stand out from the virtual crowd.
If you are thinking about starting a career, read on to find out how to have a great interview online.
Have a Professional Background
Turn on your camera and look at what is positioned behind you. Does it look professional? Could a potential employer see all of your clutter and dirty laundry?
If so, tidy it up. Better yet, find a blank wall to put behind you. This will stop objects from detracting the interviewer's attention from what you are saying.
If you share a household, ensure everyone knows you shouldn't be interrupted until the end of the call. Don't have a housemate sneaking past to get a cup of coffee at just the wrong moment!
Be Presentable
Dress to impress, even if you are online. It will make you feel more confident and give off a great impression in job interviews. The temptation will be there to just dress up on your top half, but be sure to make an effort from top to bottom.
It will affect how you feel and give the interviewer the good impression that you deserve. Remember you need to dress for the job that you want. So make an effort, and your interviewers will notice that you have.
Arrive on Time
You do not need to be in the virtual call waiting room really early, as you would in a physical interview, but it is important to be on time for the start of the call. If you can arrive a few minutes early, all the better.
Check your lighting, microphone, speakers, and wifi a good length of time before you are due on the call. That way, you can fix any issues in time and not cause yourself additional stress if you can not connect.
Look at the Camera and Smile
You will want to make eye contact with the interviewer, and this is made a little bit more difficult when you are interviewing remotely. Your camera is like looking into their eyes, so make sure it is somewhere where you can look directly at it.
You can then smile at them as if you were face to face and appear much more focused and engaged with everything they are saying.
How to Crush Your Virtual Interview
Taking a virtual interview when finding a job does not need to be a terrifying ordeal. Make sure you do your preparation for both what you are going to say and how you are going to look.
Prepare your environment and your technical setup well in advance to make things run smoothly. Follow these tips, and your next online interview should be a breeze.
If you would like more help with your job-seeking endeavors, why not get in touch with us and see how we can help you find your next role.