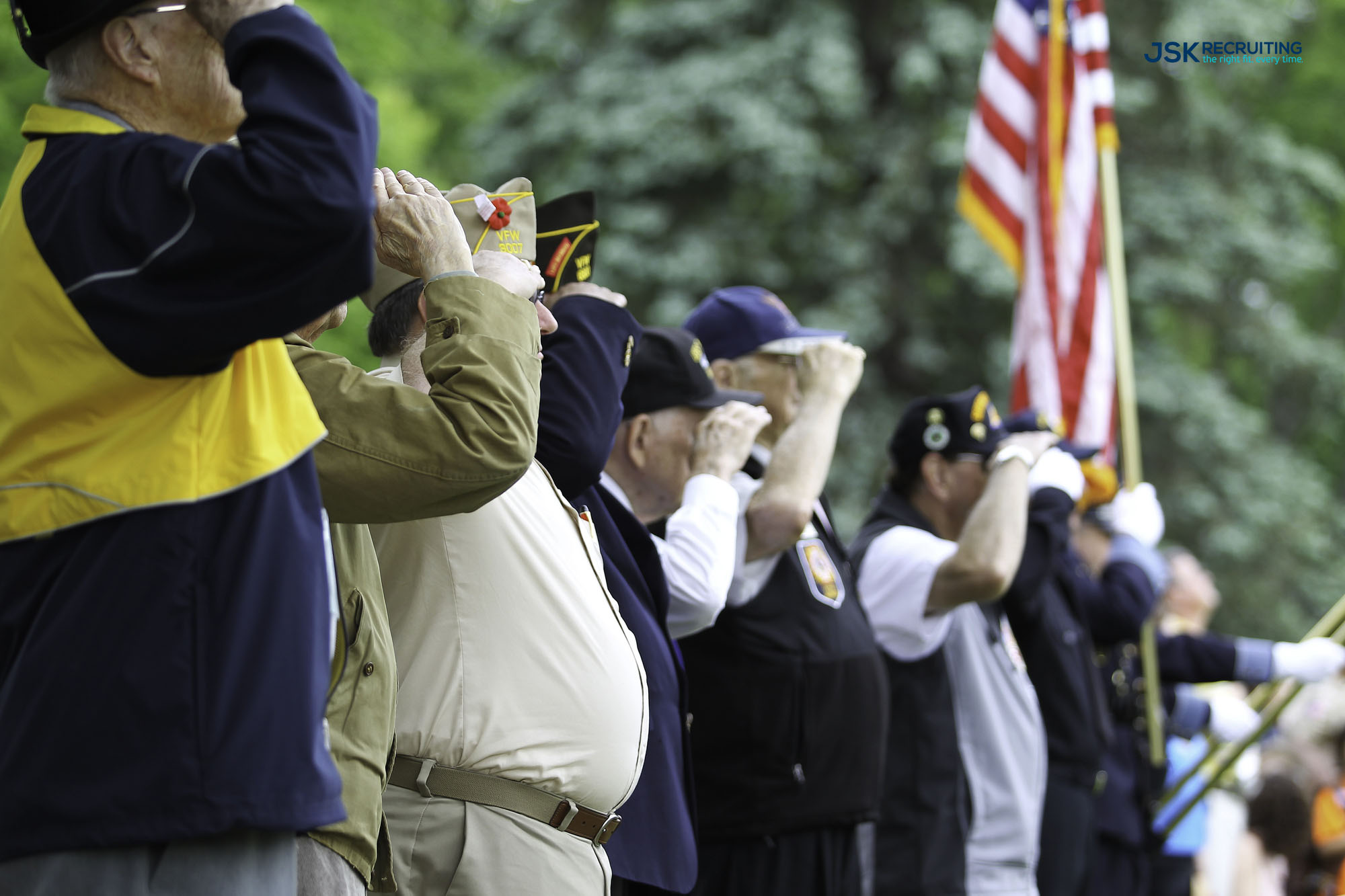 The Benefits of Hiring Veterans
Veterans are some of the most hardworking and dedicated employees you will ever meet. These are the benefits of hiring veterans in 2021.
Do you need more employees at your business? Have you considered hiring veterans?
The unemployment rate for veterans increased in 2020, making them valuable resources for your business that you may not have considered yet.
Here's how hiring veterans can be beneficial for your business needs.
Veterans Are Highly Trained
Veterans have been specifically trained in specialized fields by the government, which makes them a great fit for all sorts of technical jobs. Veterans are also trained to work in high-pressure environments in combat situations, which makes them ideally suited to fast-paced work environments.
Some specific industries that veterans are a great fit for include manufacturing, logistics, maintenance, distribution, and more.
Veterans are Fast Learners
Veterans often have to pick up new skills and concepts on the fly, which allows them to learn how to do new things very quickly. If you need someone who is going to be great at learning new software or to manage new equipment, veterans are a great choice.
Veterans usually start out in the military when they're very young and don't have a lot of training or experience, and have to pick up a lot of different skills very quickly. If you need flexible employees who are quick to pick up skills in a lot of different environments, you should definitely look into hiring veterans.
Veterans Can Follow The Rules
The military is a very strict working environment. That means that veterans are used to following specific procedures and rules for operating. So, if your workplace requires very stringent safety measures, for example, you can rely on veterans to make sure that they are following the rules.
Safety procedures can be life or death for many people when you're in the military, so veterans know the importance of following safety rules to the letter of the law.
And, most businesses have very strong health and safety needs since the COVID-19 pandemic. You can trust veterans to enforce and execute these procedures with ease.
Veterans Can Take A Note
Civilians may feel sensitive when receiving constructive criticism about their job performance. You won't have that problem with veterans, since they are used to receiving much harsher criticism in much less enjoyable circumstances.
So, if you need people who are used to being told that they need to adjust their behavior or approach, veterans are a great choice for your business.
Need Leadership Skills? Hire a Veteran
It can be very difficult to hire for leadership jobs. Luckily, veterans can be natural fits for these positions. Veterans usually have lots of experience overseeing others and managing teams, particularly in stressful situations.
Veterans know how to evaluate strengths and weakness in order to make sure everyone is used optimally for your business needs.
Start Hiring Veterans Today
Clearly, the benefits of hiring veterans are plentiful. So, why don't you start hiring veterans at your business today?
Do you have more questions about your hiring and recruiting needs? Contact us today.