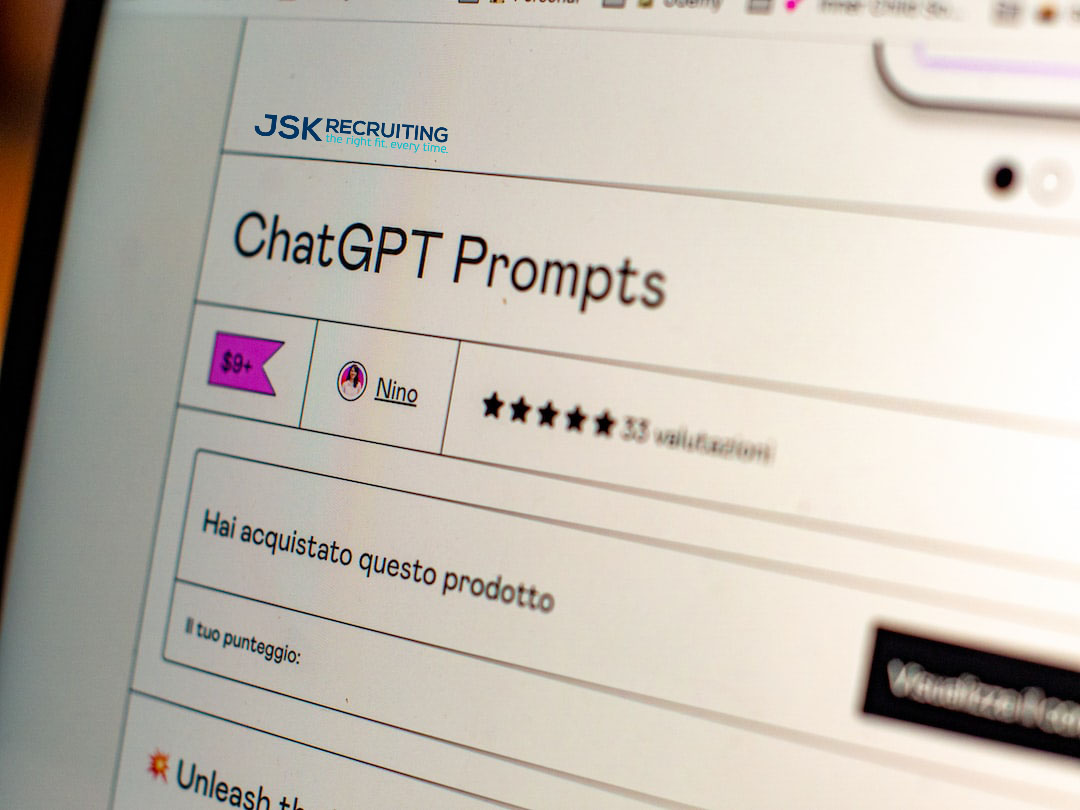 What Is ChatGPT and What Does It Mean for Manufacturing?
ChatGPT is the latest tool in AI technology. What is chat GPT exactly and what does it mean for the manufacturing industry? Find out here.
ChatGPT is the talk of the moment. If you've clicked on this article, it's likely that you've heard its name thrown around or heard it mentioned in the news.
You might have heard about it and other ai based tools and not fully understand what's going on. If you're in the manufacturing industry, you also might be wondering what this could mean for the future.
If you've wondered — what is ChatGPT? — you've come to the right place. This article will give you a brief introduction to ChatGPT, artificial intelligence, and manufacturing.
What is ChatGPT?
ChatGPT stands for Chat Generative Pre-trained Transformer. As the name suggests, it's a technology that generates text, technically described as a "language processor".
It's driven by artificial intelligence and the most up-to-date language processing tools. This means that it can generate completely original conversations based on your prompts.
ChatGPT is making so many waves because it allows people to talk to a completely artificial being that seems real. It can create realistic conversations, grow, learn, and remember what's said.
On top of that, one can use it write scripts and articles. Some people are even exploring whether or not it can work on more complex issues.
Compared to other similar technologies that have been developed in the past, ChatGPT has been described as "scarily good".
Revolutionizing Business
Obviously, ChatGPT is going to change the game when it comes to text-based industries, like that of blog writing. But when you look at less direct ways that ChatGPT can be used, you'll see that ChatGPT can be used for the manufacturing industry as well.
Research
The manufacturing industry relies on some of the most cutting-edge technologies out there. Therefore, the manufacturing industry is going to need a lot of research done.
ChatGPT is great at compiling research and serving it up to you. This can be about the latest developments in technology or in what your competitor is doing.
Detailed Instructions
ChatGPT is also capable of generating detailed instructions. This can speed up the process of employee training and learning when it comes to new machines.
Generating Marketing Content
In the past few years, digital marketing has taken over traditional marketing when it comes to revenue generated. Not even the manufacturing industry can stay escape its effects.
What better way to collect information for digital ads than by using a bot that scours the internet?
ChatGPT will not only do the research for you about this but can even generate some of the content for you itself. This new technology could be key in helping you surpass your competitors.
ChatGPT and Manufacturing
As you can see, ChatGPT and manufacturing go hand in hand. Once you learn that the answer to the question "what is ChatGPT" goes beyond what it is right now and into what it can be used for in the future, you realize how much the world is about to change.
For more information on manufacturing, contact us today.