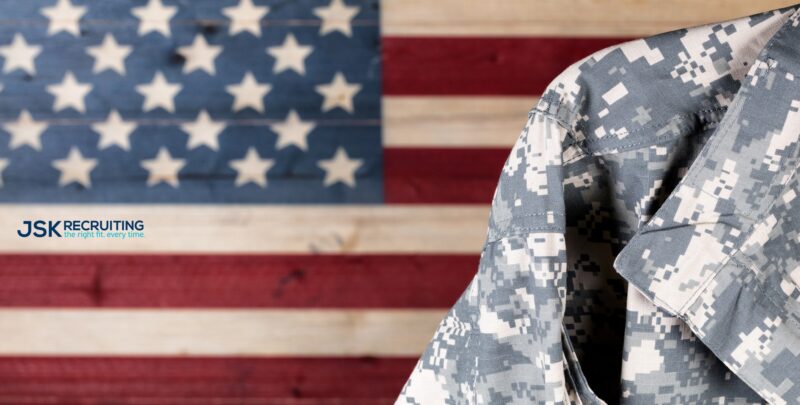 Optimal Veteran Job: Manufacturing as a Natural Fit for the Military
After leaving military service, armed services veterans may be wondering what type of job they can get. One veteran job they may like is manufacturing!
Approximately 200,000 service members transition out of the military into civilian life every year. The military equips its personnel with a lot of skills. But it may be difficult to know how those skills translate to a stable and fulfilling job.
The manufacturing industry is an oftentimes overlooked avenue of opportunity for veterans. Many manufacturing positions require working under pressure. With the need for leadership, the ability to work in a team environment, and attention to detail, manufacturing may be the ideal veteran job.
If you are a veteran, here are some reasons to consider a career in manufacturing, as well as a few ideas on how you might get the ball rolling.
Demand
Although American employment dropped off with the onset of the COVID-19 epidemic, those numbers are coming back. Manufacturing jobs are no exception.
In fact, the Manufacturing Institute estimates that companies will need to fill 4.6 million manufacturing jobs between now and 2028. They also suspect that many of these positions will be left unfilled for several reasons.
One is misperceptions about what modern manufacturing entails. Not all manufacturing jobs entail an assembly line. There are many challenging and rewarding positions out there that go overlooked.
But the sheer number of jobs does not tell the whole story. There currently is a deficit in skilled manufacturing laborers. It is not difficult for companies to find employers to perform very basic tasks, but the challenge is to identify and keep leaders and problem-solvers.
The Ideal Veteran Job
Most manufacturing jobs entail attention to detail and organization. Adherence to standards and procedures is another requirement.
In general, many manufacturing positions simply require a specific skill, or collection of skills, and the wherewithal to carry out the tasks. As long as veterans have the support they need to accomplish the mission, they will succeed.
But following rules is not the only thing that makes veterans a good match for manufacturing. Honesty, integrity, and reliability–something veterans tend to be chock-full of–go a long way in any job. And leadership is not a skill that one can learn from a book, but something that comes with responsibility and experience.
Making the Connection
A natural fit on paper does not necessarily translate to compatibility in real life. There are a wide variety of manufacturing jobs out there, and they are as unique as the individuals filling them. Finding the right fit may mean going beyond matching a resume with a job description.
A particular challenge is ensuring that veterans are not set up for failure. It means establishing the right support network for the problems they face, such as PTSD.
With proper diagnosis and treatment, veterans manage mental health and personal problems. And a big component of this is educating employers about the support veterans need.
Start Your New Career Today
Organizations like ours serve to bridge the gap between your assets and prospective job opportunities. While online employment searches can be useful, having the right team to help point you in the right direction in the job-search processes is key.
At JSK Recruiting, we provide comprehensive job recruiting services. This includes sourcing candidates, coordinating interviews, and assisting clients throughout the job-placement process. We are proud to have a 97 percent acceptance rate on all job offers.
If you are serious about a career in manufacturing, we can help you find a stable, well-paying veteran job where you can put your acquired skills to good use. It can be the difference between simply clocking in every day and a meaningful career path.