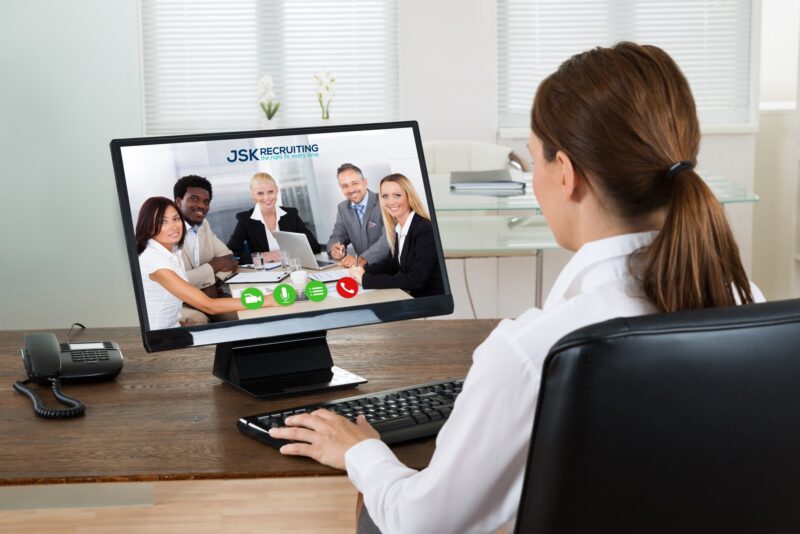 How to Prepare for a Zoom Interview vs an In-Person Interview
You might be wondering how to prepare for a Zoom interview vs an in-person interview? We're here to help. To find out more, click here to read our article!
Keyword(s): Zoom Interview
Covid-19 has changed the way we do a lot of things, not the least of which is interviewing for new jobs. Like most of their business, employers have had to embrace the Zoom Interview in order to find new candidates.
There are several benefits to using this popular video conferencing app to interview for a position, but, at the end of the day, it's still an interview. There are rules you, as an applicant, will need to follow if you want to make a good impression and secure the job.
So, without any further ado, let's take a look at how Zoom interviews and in-person interviews compare.
Location, Location, Location
Because you're operating from home doesn't mean you have free reign to vid-call in from the toilet or looking up from your messy bedsheets. Do the right thing and act like this is an official meeting because, guess what, it 100% is.
Find a well-lit place that is neat quiet and free of interruptions. You'd expect to meet an in-person interviewer in a nice, neutral room, and it's the same on Zoom.
Check Your Internet Connection
For most of us, a sudden interruption in our Internet connection isn't something we can really control. But the sad truth is, that really doesn't matter in a job interview. If you disappear for 15 minutes and your interviewer runs out of time before their next meeting, you've missed your opportunity.
It is imperative that you check your Internet connection ahead of time. Consider rebooting your router early in the day and calling your ISP if you've been having issues.
You'll also want to check your computer audio and webcam just to make sure there are no technical issues, there. These aren't issues you'd need to worry about in person, so make sure to keep them in mind during your Zoom meeting.
Dress To Impress
Zoom has changed up the business landscape in recent months, a sharp-dressed candidate for a new job will always be classic. Dressing appropriately sends a clear message to your interviewer that you take them and the position seriously. This doesn't go away just because you're video conferencing in over Zoom. You don't need to wear a black suit and tie, but a jacket and button-up shirt or a nice blouse are good choices.
One thing that does differ with a Zoom interview is that you're going to want to avoid bright colors. You may end up saturating your video, making it difficult to look at. Once again, this isn't a reason for someone not to offer you a position, but now isn't the right time to risk leaving a bad taste in their mouths.
More To Consider
Here are a few more things to factor into your Zoom interview before the big day:
Close out any unnecessary or inappropriate browser
Bring a pen and paper, take notes, with a copy of your resume to reference
Nod to show you are engaged
Always leave your phone on silent
Ready To Nail That Big Zoom Interview?
Any job interview can be intimidating. Don't let the fact that yours is a Zoom interview stop you from shining, however. With a little preparation and a dash of confidence, you'll be completely ready to make a great first impression.
Looking for more great insights into the job market? Hiring or looking for work in the supply chain or manufacturing industries? Check out some of our other great blogs, or get in touch with us to find out more about our services.