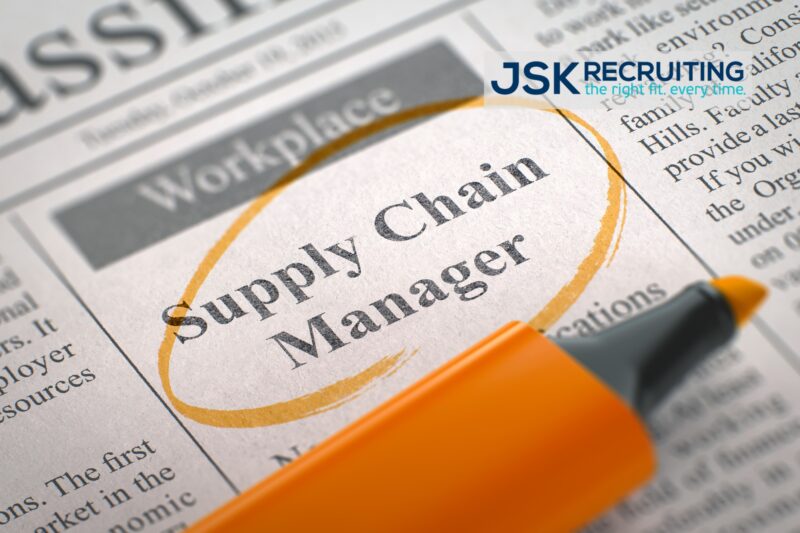 How to Become a Supply Chain Manager
Are you interested in how to become a supply chain manager? What skills do you need to succeed? How can you prepare yourself accordingly? We cover it all here.
Poor inventory management costs companies millions of dollars every year.
Most companies are unaware that 20-30% of their inventory is dead. Dead inventory presents a problem because excess inventory costs the company money without providing any profit.
As a supply chain manager, you can help companies save money by monitoring their inventory. While you're saving them money you'll also be providing a great living for yourself. The average supply chain management salary pays $108,066.
Have you ever wondered how to become a supply chain manager? This article will highlight what you need to start a supply chain management career. We'll explain the skills and education you need to start earning money right away.
How to Become a Supply Chain Manager
To begin with, you'll want to understand what you'll be doing as a supply chain manager.
It'll be your responsibility to oversee every aspect of inventory operations. You'll be communicating with other operational managers to schedule and execute transfers.
It 'll be your job to confirm whether a vendor's credentials align with the company's standards. Usually, you'll also be responsible for supervising a team of staff members.
Next, you'll want to determine whether you have the right type of skills to excel as a supply chain manager.
Skills to Excel
Detail-oriented people usually do well as a supply chain manager.
A lot of job responsibilities involve creating and executing complicated schedules. It'll be your job to identify ways to save the company money. Here are some of the skills you'll need or want to develop as a supply chain manager.
Proficient in Microsoft Office Suite
Ability to create customized reports
Deliver presentations
Statistical skills
Identify expensive problems
Create solutions
Time management is another important skill you'll need to have. Being able to manage time will help when you're dealing with time-sensitive issues.
Continuing Education
Having a bachelor's degree in business is a great place to start your career. However, it's also important for you to continue your education. APICS is a big chain certification program.
Here are a few of the certifications you should look into that APICS offers :
CPIM: Certified in Production and Inventory Management
CPM: Certified Professional Manager
SCCP: Supply Chain Certified Professional
APICS prides itself in being able to help develop talented supply chain professionals. Obtaining the right certifications will help you get to the next level in your career.
Six Sigma Green Belt and Black Belt
You can also look into getting a Six Sigma green belt or a Six Sigma black belt. Six Sigma is a specific method and approach used to eliminate errors.
With your Six Sigma green belt, you can take on responsibilities for quality improvement projects. However, you'll be under the direct supervision of a Six Sigma black belt.
A Six Sigma black belt certification means you're well versed with all of the Six Sigma principles. As a black belt, you'll be able to easily explain all of the different systems and tools used within Six Sigma principles.
Employers will be excited to hire individuals that have taken the time to obtain the right credentials. Not only will your employer be happier but you will be too. Expanding your knowledge base will help you create effective solutions.
Supply Chain Management Careers
What will you do to know that you have a better understanding of how to become a supply chain manager?
JSK recruiting wants to help improve your job-seeking experience. Our goal is to help you find satisfying long-term employment. Feel free to visit our blog for more industry related news and opportunities.
If you have any questions at all don't hesitate to contact us. You can even send us a text message at (847)696-7377. We are here to help you find the perfect fit for your career, every step of the way.