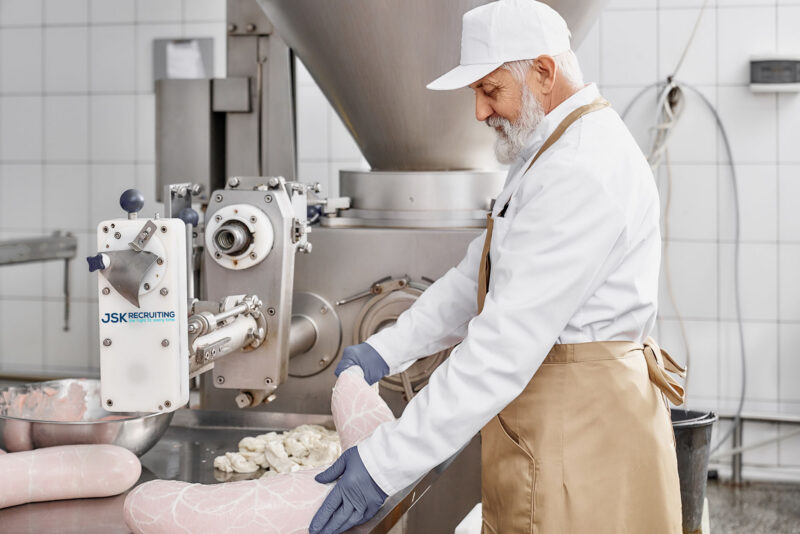 How Is Sausage Manufactured?
Have you ever asked yourself the question: how is sausage manufactured? Read on to learn everything that you need to know on the subject.
Did you know that 53% of food establishments include sausages on their menu?
There are several different types of sausages, and there are many different recipes that one can use to make sausages. With so many jobs available in food manufacturing, learning how to make sausages could open up a big job opportunity.
Are you a sausage fan who has more than once asked yourself the question, "How is sausage manufactured?" This sausage manufacturing guide will teach you all you need to know about how to make sausages.
How is Sausage Manufactured?
Making sausages usually involves stuffing meat into the scraped intestines of an animal. Typically the intestines and the meat originate from the same animal. The scraping process ensures the removal of waste and bacteria.
Sausage can be made from any meat including pork, beef, and poultry. A butcher will typically start by cleaning the intestines of a freshly slaughtered animal before grinding the meat and mixing it with other ingredients. Often these ingredients include caramelized onions as well as apples and spices.
The meat is then stuffed into a casing made from the cleaned and scraped intestines. The long casing is frequently twisted to form a tube. You can keep the meat fresh for a few days before it is cooked and eaten, or you can cure it depending on the desire for flavor.
Different Kinds of Sausages
You can make sausage in a variety of ways. Culture and preferred taste is often the guideline for how to prepare sausage. Seasoning is the major contributor that affects sausage flavor.
If you prefer a sweeter sausage, mixing in fruits such as apples is an ideal way to get that flavor. However, if you prefer spicier sausages, you can opt for Mexican sausages like chorizo that are made with more spices.
There's also the option of green chorizo made from chiles and cilantro.
Italian sausages use different kinds of spices for their flavors. Fennel and anise are the most famous seasonings for these types of sausages.
As you can see, sausage is more than just ground meat in a casing. It's a true art form to put sausage together, and you can experiment with different flavors to create a wide variety of sausages. And if you really work to develop great skills, sausage-making could open the door to a job in food manufacturing.
Top Sausage Manufacturers
Put Sausage Making Skills To Good Use
You now have an answer when someone asks, "How is sausage manufactured?" These sausage manufacturing tips may be motivating you to learn more about sausage manufacturing, and that could result in a great job opportunity.
Food manufacturing is a job that is in high demand, and JSK Recruiting can help fill those jobs. If you're a person who is skilled in food production and manufacturing, or if you're an employer looking for skilled food makers, we can help fill the need for food manufacturing positions fast.
If this sparks your interest, contact us today.