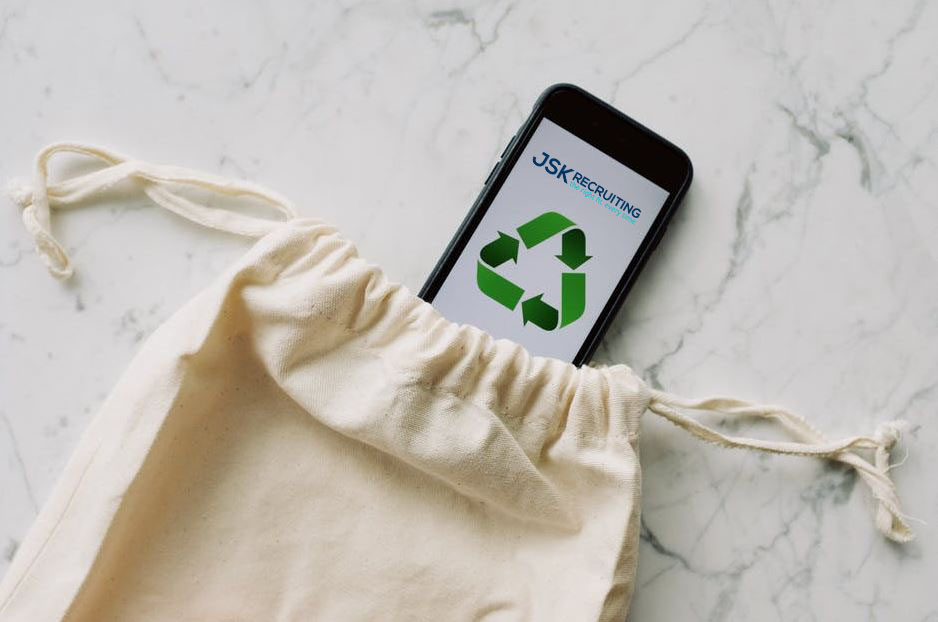 Green Up Your Business With These Sustainable Packaging Trends
Caring for the environment is increasingly important for those in the packing industry. Make sure you capitalize on these 5 trends in sustainable packaging!
Beat it, plastic! 2020 is coming in with a new wave of environmental consciousness. Going green with your packaging is more important than ever. In a 2019 study, 72% of shoppers sought out environmentally-friendly products – and that packaging was one of their major considerations.
In short, customers want green packaging, and we've found the 5 trendiest ways to serve it while it's hot. Read on to learn about the best sustainable packaging strategies and how to win over more customers.
1. Sustainable Packaging 101: Lose Some Baggage
Here's the skinny – the less packaging, the better. One of the simplest ways to go green with your packaging is by simply using less of it.
Using too much packaging for your products can make the appearance look bulky. It also makes your customer go through a lot more work to get to their product. No one likes that much effort – or dealing with all the trash left behind.
Reconsider your packaging strategy and see where you can reduce packaging materials without compromising the security of your product. In doing so, you can recreate your look into something more modern and eye-catching.
And when you do this, you can use your packaging evolution as a product marketing and rebranding strategy. Let consumers know how much you've reduced your packaging and you'll be gaining more clientele in no time.
2. Take the Recycling Route
Green manufacturing practices and sustainable packaging substitutes are rapidly taking the platform in US industries. Use this to your advantage and seek partnerships with a company that is doing the earth a favor. In doing so, you'll be helping your own company out, too.
In addition to building partnerships, replacing packaging materials with recycled products can attract customers and save you more money. It's cheaper to make, cheaper to ship, and appealing to eco-friendly consumers.
But before you start ordering your recycled materials, look for ways to earn extra consumer brownie points: find products that are also recyclable. Increase your appeal and watch the dough roll in.
3. Swap Synthetic for Sustainable
Packaging solutions don't stop at recyclable products. Companies are swapping synthetic packaging for natural materials, such as bamboo for straws, banana leaves for packaging, and coconut shells for soft packaging materials.
These innovative packaging solutions eliminate synthetic production pollution and use materials that won't strain the environment. They also make a much more unique product presentation. See why plastic is on its way out?
4. Let the Elements Do the Work
If banana leaf packaging is past your level of comfort, there's a good middle-ground for green substitutes: biodegradable packaging. While the aforementioned sustainable products are also biodegradable, there are also packaging products that look just like the packaging products we've traditionally used.
If you're using styrofoam in your packaging, you can swap it out for biodegradable packaging and make a big difference in your impact on landfill capacity. They look just like the real deal but are made from organic materials such as mushrooms and potato starch.
Looking for something more ecocentric? Check out seed paper: it looks just like regular paper but has seeds nestled inside. When it's no longer needed, the customer can pop it in the ground to grow flowers and herbs.
5. Find a Second (or Third) Purpose for Packaging
If you'd like to add a little extra gift to your product, consider finding "alternative" ways to package your products with reusable items. Replacing paper or plastic bags with reusable totes are a big hit with customers. Many companies are also finding success with glass jars and metal tin containers for their product packaging.
Looking for other ideas? Check out Samsung's recent packaging transformation: now their product packaging can be reused to make fun projects such as cat houses.
How Will You Make the Change?
Now that you know more about how to package your products in the greenest ways possible, it's time to start incorporating sustainable packaging into your practices. Think about your company concept and how you can best implement these approaches, and don't forget to have fun along the way in this creative process.
Want to learn more about successful business approaches? Check out more of our articles to learn tips and tricks to enhance your strategies. From interview tips to market analysis, we cover it all.