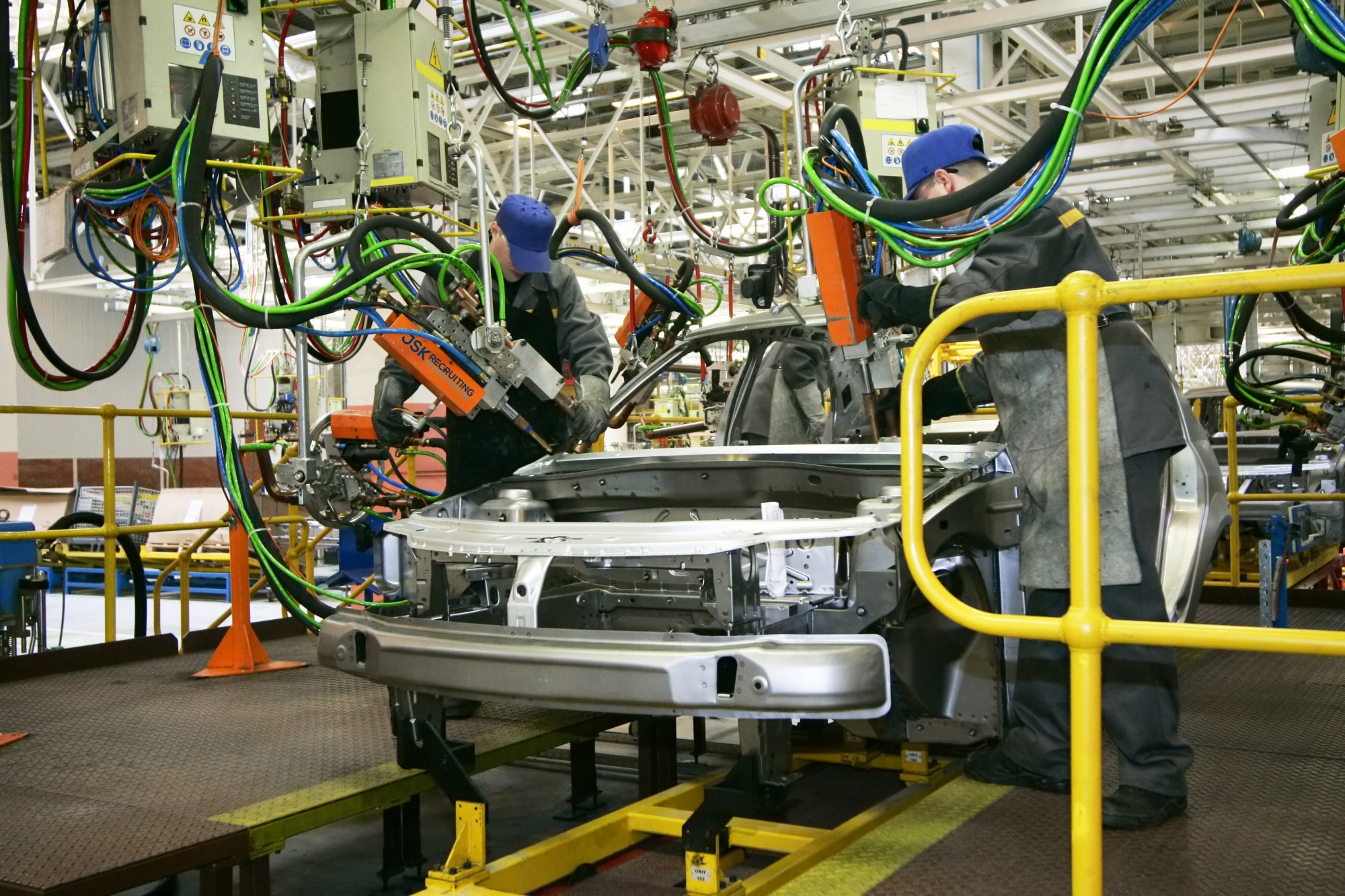 Food Manufacturing or Automotive Manufacturing: Which Is Right For Me?
Just about every modern product is affiliated with the manufacturing industry. Food manufacturing makes up a huge chunk, but there are many other options.
Has scanning the job boards left you wondering what a job in manufacturing is like? With 4.6 million manufacturing jobs expected to be needed over the next decade, a career in manufacturing is certainly worth considering.
And with options like food manufacturing, plastic manufacturing, and automotive manufacturing, there is certainly a job that should pique anyone's interest.
So, read on to learn about the many options within the manufacturing industry and how to know which is right for you.
Types of Manufacturing
The manufacturing definition is the making of goods by manual labor or machine, especially on a large scale. Manufacturers use raw materials or components to create new products. For example, a baker is considered a manufacturer because they are creating new goods from components. But a logger is not, because they don't change the log into a new product.
From boat manufacturers to furniture makers, to printers, pretty much every product you can think of is a result of manufacturing. Here is a shortlist of some manufacturing subsectors:
Beverage Manufacturing
Tobacco Manufacturing
Textile and Textile Products Manufacturing
Apparel Manufacturing
Chemical Manufacturing
Paper Manufacturing
Fabricated Metal Manufacturing
Trailer Manufacturing
Electrical Equipment and Appliance Manufacturing
Automotive Manufacturing
Manufacturing Job Options
There are a number of roles within each manufacturing company. On the ground floor, you can be an assembler, machinist, inspector, operator, mechanic, technician, sample preparer, supervisor, or team leader. Some of which require prior training to qualify, but all companies will provide on the job training for your specific role.
Roles such as engineering, sales, account manager, and designer, also fall within the manufacturing sector, even if they are not hands-on with creating the product.
Food Manufacturing
Food manufacturers process livestock or raw agricultural products. They create ingredients or food for final consumption. Food manufacturing spans from the slaughtering of animals to milling grain and oilseed, to candy making. Some jobs can be messy, but most will be relatively clean.
So how do you know if it is right for you? In 2019, the average hourly rate for food batch makers was $16.22, and $14.30 for slaughters and meatpackers.
Food manufacturers must adhere to strict guidelines in regards to cleanliness and sanitation. They must also adhere to safe manufacturing methods as per OSHA.
Automotive Manufacturing
Automotive manufacturing has been a pillar of American identity over the past century. And while it certainly is no longer in its hey-day, the automotive manufacturing industry is coming back strong and rebuilding its workforce to meet an increase in demand.
Today's automotive manufacturing is largely automated. Machines are handling the bulk of the workload instead of people. This is not to say that people are out of the equation entirely! Some of the work has been expanding into the tech area, with a focus on electronic powertrains, autonomous driving, and advanced safety systems.
Reporting higher wages than most manufacturing subsectors, a job in motor vehicle and parts manufacturing could earn you $23.50 per hour, according to the 2019 average.
Ready to Work?
Now that we've answered some of your questions, its time to consider what is right for you. If you're thinking about a job in food manufacturing, automotive manufacturing, or any other subsector, you'll find a rewarding career that is continually keeping up with technological advances.
Check out some of our other blog posts and contact us to learn how we can help!