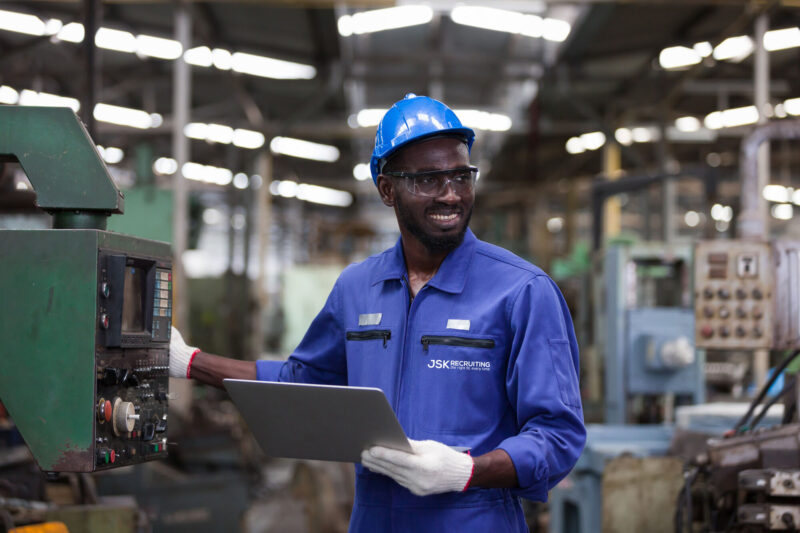 4 Steps on How to Get a Manufacturing Job
Are you looking for a career change in the manufacturing industry? Discover how to get a manufacturing job in four steps here.
Did you know that more than 57% of the labor force is working in blue-collar jobs? People who work in the manufacturing industry earn some of the best wages. Did you know that the hourly average wage for manufacturing employees is $23.52?
Manufacturing jobs are a crucial part of any economy. They offer a wide range of employment opportunities for job seekers across various industries. Whether you are looking to switch careers or enter the workforce, a job in manufacturing may be right for you.
Not sure how to get a manufacturing job? That's why we're here! Keep reading to learn how you can land a manufacturing job in four easy steps.
1. Pick What Role You Want
Manufacturing jobs encompass a wide range of positions, from entry-level jobs to skilled trades such as welders, and machinists. Before you begin your job search, it's essential to decide what scope of manufacturing you wish to be a part of. This will help you tailor your job search to positions that match your skills and experience.
Many manufacturing companies offer opportunities for career advancement and promotion. With the right skills and experience, it's possible to move up the ladder and take on more challenging roles within the company.
2. Update Your Application Materials
Your resume and cover letter are essential application materials for any job. Manufacturing jobs are no exception. Your resume needs to be updated to highlight your relevant skills and experience.
A cover letter is a document that accompanies a job application. The purpose of the cover letter is to introduce yourself and highlight your relevant skills and experiences. This can set you apart from other applicants.
Your cover letter should be tailored to the specific job you are applying for. Explain why you are interested in the job and how you can contribute to the company. It should be carefully crafted to match the job requirements and should help you stand out from other applicants.
3. Look for Open Job Listings
There are several resources you can use to find manufacturing jobs. Start off by searching online job boards, company websites, and local classified ads.
Be sure to check these resources often, as new job listings are posted regularly. Reaching out to hiring managers and recruiters is a great way to get your foot in the door when applying.
4. Nail the Interview
If you are selected for an interview, you need to be prepared. Research the company and the position you are applying for, and discuss your relevant skills and experience.
During the interview, you may also be asked to prove your knowledge of the manufacturing process or do a skills test. Make sure you are ready for these impromptu challenges.
Secure a Manufacturing Job Today
Landing a manufacturing job requires a combination of preparation, research, and persistence. By following these four steps, you can increase your chances of finding the right manufacturing position.
Interested in a career in manufacturing? Contact our team at JSK Recruiting to get your resume circulated.